1804 Operating Completes Geospatial Analysis of Disposal Wells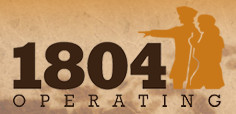 April 20, 2012 – R7 Solutions has completed an engagement with energy industry operator of saltwater disposal wells, 1804 Operating to provide in-depth geospatial analysis services.
This project focused on the optimization of 1804 Operating's growing saltwater disposal well investment portfolio. The company is seeking to better service clients and provide more efficient access to saltwater disposal facilities for the rapidly expanding hydraulic fracturing industry in North Dakota.
About 1804 Operating
1804 Operating is a fast-growing oilfield services provider focused on the Bakken of North Dakota. The company owns and operates multiple saltwater disposal wells with several additional locations in development. With state of the art injection facilities and the most efficient handling of truck traffic possible, 1804 Operating works to provide  minimal water costs for operating customers. 1804 Operating employs a team of professional pumpers and operations personnel who staff the facilities 24/7. For more information, please visit www.1804operating.com.
About R7 Solutions
R7 Solutions develops and implements award-winning enterprise software for the energy, transportation, real estate and public sectors. The company's flagship product is GeoRoom, the real-time web-based map and data integration suite. Founded in 2001, the company has unique expertise in geographic information systems, enterprise integration of geospatial data, document management and workflow systems. For more information, please contact R7 Solutions at 713.529.3300 or via e-mail.