Designs for Houston Light-Rail Lines Approved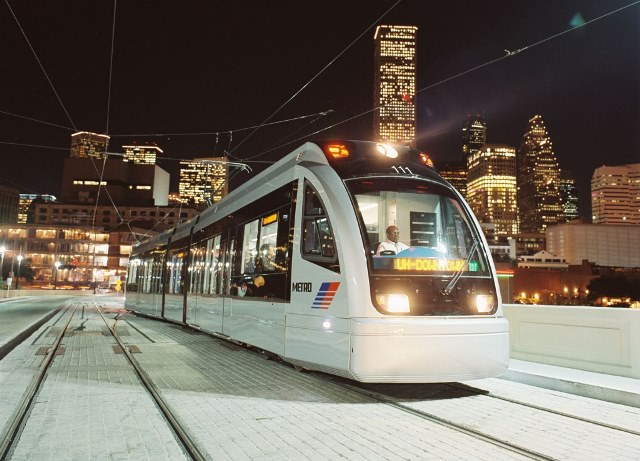 Houston, TX, September 11, 2013 – Houston METRO has launched the new Light Rail Lines that were designed and are currently managed in GeoIntelis Enterprise!
The focus of the METRO rail expansion project, first proposed in 2009, is to expand the 7.5 mile light rail Red Line with the addition of three  lines: The Green Line for the East End of Houston, the Purple Line for Southwest Houston, and an extension of the Red Line to North Houston.
Today, METRO conducted electric power tests on the Red Line to ensure that the light-rail train tracks are safe for use. In this process, GeoIntelis is providing a customized, on-site installed land management system for the both rail development projects and right-of-way, as well as for long-term land title and infrastructure asset management.
About Houston METRO
Houston METRO's service area includes 3.5 million citizens in the nation's fourth largest city. METRO runs 1,251 buses, 152 paratransit vans and 18 rail cars. METRO had over 81 million passengers in 2010 and has had75 million passengers total on its growing light rail system since launching in 2003. Construction is currently underway for 15 miles of new rail lines with two additional lines in future development.
For more information about Houston METRO, visit www.ridemetro.org or www.gometrorail.org.