5 Warning Signs that Your Business Needs Better Integration Between Process and Location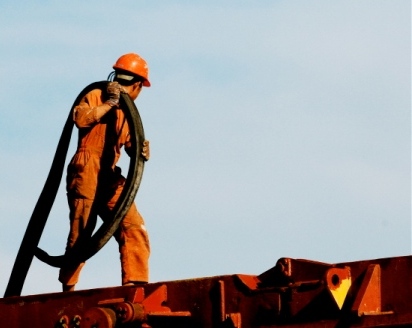 1) You know you have assets… You just don't know where they are.
You have no GIS.
Do you find it easy to figure out the exact proximity of assets to each other and to critical infrastructure like pipelines, roads, waterways and transmission lines?
What about more complex questions like documenting compliance, estimating environmental impacts and modeling operating costs? What about managing right-of-way, platting and conveyancing?
Without a GIS in place, the costs can mount quickly.
You need to invest in at least a basic GIS solution, and build from there.
2) You can see the location on the map, but you have no way to find the relevant documents quickly.
Maybe you have a deal that needs to get done. Maybe you have to respond to a safety or environmental incident. You need engineering plans and diagrams, fast. Maybe you need to review a lease clause or an easement and you've got the work crew on the phone.
Can you click on the map to grab the document?
If not, you need better integration between your mapping solution and your document management system. The technology exists, but it has to be installed.
3) Your as-built documents don't match your facility.
Ouch. Don't get caught out on this one.
Without a well-designed and transparent engineering document routing and management system, it is easy to end up without a good copy of your as-built files when you need them.
Good document management software knows that an as-built is supposed to be filed by a particular date, and it requires the right person to file it and – most importantly – it requires a manager to sign off on the filing.
And when it is done, the facts are all there, logged in black and white, so you can prove that it got done.
4) You have a GIS and you use it… But your asset isn't where you think it is.
We've all see it: The pipeline was supposed to be here, but it is actually several yards to the northwest.
It happens for a lot of reasons. Maybe the recent aerial survey never got loaded into the GIS, so no one caught the error. Maybe the original survey was wrong in the first place.
Whatever happened, without a data quality control process and regular updates to your alignments, you can't be sure that your system represents reality. And that can be costly.
A regular check-up of your process and true integration between your location data and your business process is virtually the only way to ensure this doesn't happen in your organization.
5) Your GIS department and your business management people simply don't communicate.
This is the most common problem of all, and the most serious. GIS hasn't been made a part of the organization's culture, it isn't valued and it isn't part of the process.
With this problem, the company's hard won location knowledge can never be turned into competitive advantage and the investment value is lost.
In fact, the company may be making repeated strategic and operational errors because the location message simply never makes it through to the relevant workers in time. This is a dead loss.
The bad news is that no amount of software, technical hacks, quality control or data loading is going to fix this problem. Hiring another GIS technician or database administrator won't help.
Fixing this problem requires an improvement in the company's overall level of sophistication and integration.
The good news is that fixing this problem doesn't have to be expensive or difficult. Improving communication can be as simple as setting up a geographic data committee within your organization that crosses department lines. Maybe the workflow application stakeholders need some time alone. You get the idea.
By making the decision to integrate location into your business process, you will lower costs, improve situational awareness, provide better forecasting and budgeting, make more informed decisions, and best of all, find new ways to stay ahead of the competition. And in the end, that's what new technology is all about.