Caldwell Watson Buys GeoRoom On Demand for Real Estate Research and Workflow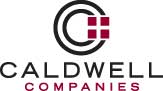 HOUSTON, TX, April 23, 2005 – Houston commercial real estate brokerage firm Caldwell Watson entered into an agreement with R7 Solutions to purchase an on-demand installation of GeoRoom 3.2 today. The agreement provides for a complete end-to-end hosted GeoRoom service for map-based real estate research, project management and process compliance. The system will be used in the company's extensive commercial brokerage, property development and property management practices.
Providing map-based real estate research and project management, GeoRoom will display governmental boundaries, roads, high resolution aerials, local land parcel data, school districts, waterways, hazards, and a wide variety of other map features. The client will use the on demand system over the web, purchasing no additional hardware, software or specialized IT services to support the system.
About Caldwell Watson
In 1997 Fred Caldwell teamed up with partner Chuck Watson to form Caldwell Watson Real Estate Group. The firm experienced record growth most notably in Northwest Houston, where it firmly established a foothold as the sector's most successful commercial real estate company. As Caldwell Watson expanded its reach throughout Houston and Texas, it also expanded services to include retail brokerage and commercial development. And the success of its residential development, Rock Creek, put Caldwell Watson firmly on the list of Houston's most successful residential developers.
About R7 Solutions
R7 Solutions develops and implements award-winning enterprise software for the energy, transportation, government and real estate industries. The company's flagship product is GeoRoom, the real-time web-based map and data integration suite. Founded in 2001, the company has unique expertise in geographic information systems, enterprise integration of geospatial data, document management and workflow systems. For more information, please contact R7 Solutions at 713.529.3300 or via e-mail.