Consultant Becomes One of 500 Certified GIS Pros Worldwide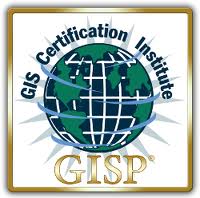 H O U S T O N, TX, June 3, 2004 – John Linehan, a Senior Geographic Information Systems (GIS) Consultant for R7 Solutions, recently earned the designation of Certified GIS Professional from the GIS Certification Institute. Linehan, an employee at R7 since May of 2003, is now one of less than 500 Certified GIS Professionals in the world.
Candidates for certification are judged on their education, experience, and contributions to the field of GIS. Applicants must maintain high standards of professional practice, demonstrate integrity in the field, and have at least four years of professional GIS experience.
K. Lawrence Epperson, CEO of R7 Solutions, thinks highly of Linehan. "John is a respected leader in the field of GIS, and a valuable asset to R7. Attaining this distinction is a great honor for him, and is representative of R7's commitment to hiring only the best and brightest."
Linehan is also a member of the American Association of Geologists (AAPG). He has been an active member since 1977, and was recently accepted as a member of the AAPG's Division of Environmental Geosciences.
About R7 Solutions
R7 Solutions develops and implements award-winning enterprise software for the energy, transportation, government and real estate industries. The company's flagship product is GeoRoom, the real-time web-based map and data integration suite. Founded in 2001, the company has unique expertise in geographic information systems, enterprise integration of geospatial data, document management and workflow systems. For more information, please contact R7 Solutions.