GeoRoom Featured Again In Oil Information Technology Journal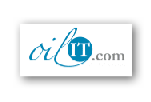 Houston, TX, April 12, 2003 – R7 Solutions' GeoRoom location-aware business process application was featured again this month in Oil Information Technology Journal. The Journal published new screenshots and integration diagrams regarding GeoRoom and included the following brief review:
"R7 Solutions has just released GeoRoom – a front end to data in disparate dstastores such as Finder and P2000. The software offers the casual data room users a single entry point to spatial data – avoiding multiple interfaces. Amerada Hess is a user. Uses Microsoft SharePoint services and has hooks into FileNET (Hess' document management system. Communication uses .NET XML Web Services and ArcIMS. Office XP Web Components (and the ASP.Net data grid) are used for dstributing tabular information.
About Oil IT Journal
Oil IT Journal is read by over 300 technical and business leaders in global oil and gas information technology and service companies including Shell, Schlumberger, and Sun Microsystems. Oil IT Journal is the leader for cutting-edge reporting of upstream information technology, application software, and data management solutions.  Oil IT Journal is also the best source for on-the-spot reports from all of the major petroleum conferences.
About R7 Solutions
R7 Solutions develops and implements award-winning enterprise software for the energy, transportation, government and real estate industries. The company's flagship product is GeoRoom, the real-time web-based map and data integration suite. Founded in 2001, the company has unique expertise in geographic information systems, enterprise integration of geospatial data, document management and workflow systems. For more information, please contact R7 Solutions.