GeoRoom Licensed by Hess Corporation for Geophysical Data Management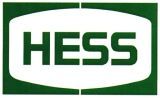 HOUSTON, TX, May 1, 2003 – R7 Solutions' announced today the licensing of GeoRoom 1.0 by Hess Corporation (NYSE: HES) in order to catalog and centralize management of oil and gas exploration and production geophysical and project data throughout the worldwide enterprise.
GeoRoom, R7 Solutions' new flagship business process management product that includes mapping and a powerful data integration engine, will be used to provide a web-based, dynamic, clickable map linked to all of Hess Corporation's geophysical and other exploration data.
"The project's goal is to unify their E&P portfolio management process so that they can focus on getting their work done, and not looking for their data," said R7 Solutions CEO, K. Lawrence Epperson. "Some of these data sets were difficult to capture and are extremely valuable. By making them available throughout the organization, they can leverage existing investment to a degree that simply isn't possible with their existing, conventional cataloging and searching processes."
The new product, GeoRoom, is targeted at companies that require widespread access to geographically organized information by casual users without the expense and effort of integrating multiple back-end systems. Entirely web-based, the system runs on ESRI's ArcIMS server, and comes with a variety of document management options and integration toolkits. By using a central metadata database to relate third-party document management, relational database, and legacy data systems to the spatial database, GeoRoom allows a company to bridge the gap between its many silos of enterprise and project data.
About GeoRoom
GeoRoom is web-based workflow software that brings location intelligence and real-time project status to everyone in the enterprise. GeoRoom combines complete mapping (GIS) and on-line collaboration with rapid, easy enterprise application integration. GeoRoom is flexible and standards based. Integration modules are available for SQL Server, SharePoint, Oracle, Documentum, FileNet, PODS and a range of other data sources and applications.
About R7 Solutions
R7 Solutions develops and implements award-winning enterprise software for the energy, transportation, government and real estate industries. The company's flagship product is GeoRoom, the real-time web-based map and data integration suite. Founded in 2001, the company has unique expertise in geographic information systems, enterprise integration of geospatial data, document management and workflow systems. For more information, please contact R7 Solutions.