Handheld GIS Software from R7 Solutions Spotlighted in Oil IT Journal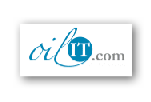 Houston, TX, April 20, 2002 – R7 Solutions' new handheld GIS software framework was featured in this month's edition of Oil IT Journal a leading energy industry publication focused on information technology developments in the petroleum exploration and production industry.
The article profiles the company's demostration of its new GIS application framework for handhelds at the annual ESRI Petroleum User Group conference:
"R7 Solutions demonstrated wireless GIS capability with a Wi-Fi network set up at the exhibition. GIS, GPS, and wireless combine to support field engineers involved in maintenance, survey and environmental cleanup."

"In an example, an oil spill offshore Galveston Island was put against a satellite image backdrop. Using R7's GIS system, an oil spill response team tracked the evolving situation via

a real-time map on the iPAQ. Interaction (to indicate extent of the spill) on an iPAQ in the field updates a central GIS repository and the information can be shared with workers anywhere."
About Oil IT Journal
Oil IT Journal is read by over 300 technical and business leaders in global oil and gas information technology and service companies including Shell, Schlumberger, and Sun Microsystems. Oil IT Journal is the leader for cutting-edge reporting of upstream information technology, application software, and data management solutions.  Oil IT Journal is also the best source for on-the-spot reports from all of the major petroleum conferences.
About R7 Solutions
R7 Solutions develops and implements award-winning enterprise software for the energy, transportation, government and real estate industries. The company's flagship product is GeoRoom, the real-time web-based map and data integration suite. Founded in 2001, the company has unique expertise in geographic information systems, enterprise integration of geospatial data, document management and workflow systems. For more information, please contact R7 Solutions.