Hess Corporation Expands Master Services Agreement with R7 Solutions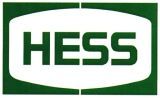 Houston, TX, January 2, 2010 – R7 Solutions announced today  that Hess Corporation (NYSE: HES) had renewed and expanded its Master  Services Agreement with the company.
The new agreement provides Hess with increased access to software  engineering and systems architecture services from R7 Solutions in  development of enterprise geospatial and data management applications  for worldwide oil and gas exploration. The agreement extends R7  Solutions' support of the project, which began in early 2009.
Hess is continuing the development of the company's comprehensive  map-based exploration and production data management system using  Microsoft's ASP.NET and ArcGIS Server 9.3.
The project implements the ArcGIS Web Application Developer Framework (ADF) for the Microsoft .NET Framework. The application represents a major upgrade of Hess Corporation's mapping technologies for E&P.
The application provides a flexible framework that gives end-user geologists, analysts, managers and executives web-based access to massive stores of enterprise data on fields and wells under development.
"We are delighted to be supporting Hess Corporation in the modernization of their overall geospatial and their geophysical data management infrastructure," said K. Lawrence Epperson, CEO of R7 Solutions.
"Our nearly 10-year-old software engineering specialty in building and integrating enterprise GIS solutions allows Hess Corporation to implement best practices at both the code level and the system architecture level from the first version of this application," said Epperson.
"Providing decision-makers, geologists and engineers with easier web-based access to the data, better visualization, and easier mapping boosts productivity for a wide range of expensive technical business operations," said Epperson.
About Hess Corporation
Hess Corporation, with headquarters in New York and worldwide operations, is a global integrated energy company engaged in the exploration, production, purchase, transportation and sale of crude oil and natural gas, as well as the production and sale of refined petroleum products. More information on Hess Corporation is available at www.hess.com.
About R7 Solutions
R7 Solutions develops and implements award-winning enterprise software for the energy, transportation, government and real estate industries. The company's flagship product is GeoRoom, the real-time web-based map and data integration suite. Founded in 2001, the company has unique expertise in geographic information systems, enterprise integration of geospatial data, document management and workflow systems. For more information, please contact R7 Solutions at 713.529.3300 or via e-mail.