New Master Services Agreement Announced with Hess Corporation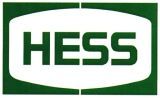 Houston, TX, January 10, 2009 – R7 Solutions announced today the signing of a Master Services Agreement with Hess Corporation (NYSE: HES). The new agreement provides Hess with access to R7 Solutions system architecture and software development services for enterprise geographic information system development and business process management, especially around oil and gas exploration and production.
"The goal of the current engagement is to fill out our prototype ArcGIS Server Web ADF .NET and AJAX [exploration and production] applications," said Mark Nguyen, Senior Software Engineer at Hess Corporation from their offices in Houston, Texas.
Based on our past experience with R7 Solutions, I felt that R7 could provide the expertise we needed for this project. R7 Solutions meets all of the deadlines.
– Mark Nguyen, Senior Software Engineer, Hess Corporation
The project is the centerpiece of a major modernization of Hess Corporation's map-based exploration and production management systems, including implementing the latest technologies from ESRI.
Since beginning our relationship with Hess Corporation in 2003, we have worked to provide outstanding talent and new ideas for improving productivity and yield. We are delighted to be working with a forward-thinking company like Hess Corporation during a challenging time for the petroleum industry. Greater efficiency in drilling and field development, lower data overhead and easier access to critical production data are crucial to our clients right now.
– K. Lawrence Epperson, CEO of R7 Solutions
ArcGIS 9.3 Server and Microsoft ASP.Net 3.0 are utilized to deploy a flexible framework that provides end-user geologists, analysts, managers and executives with web-based access to massive stores of enterprise data on fields and wells under development.
"Our strategy is to bring the latest in mapping technologies, data integration and user functionality, including rich AJAX interfaces, to our clients. We believe that better access to real-time information can fundamentally change the way that oil and gas companies make decisions on a day-to-day basis. Integrated interfaces that bring everything together for the decision-maker can reduce costs while improving business performance," said Epperson.
"Manually handling and loading data at the desktop level each time there is a new data set or new request for maps is no longer a viable business practice for international, high-volume exploration and production operations. Moving enterprise GIS to a mature, integrated model is our primary function at organizations like Hess Corporation," said Epperson.
About Hess Corporation
Hess Corporation, with headquarters in New York, is a global integrated energy company engaged in the exploration, production, purchase, transportation and sale of crude oil and natural gas, as well as the production and sale of refined petroleum products. More information on Hess Corporation is available at http://www.hess.com/.
About R7 Solutions
R7 Solutions develops and implements award-winning enterprise software for the energy, transportation, government and real estate industries. The company's flagship product is GeoRoom, the real-time web-based map and data integration suite. Founded in 2001, the company has unique expertise in geographic information systems, enterprise integration of geospatial data, document management and workflow systems. For more information, please contact R7 Solutions at 713.529.3300 or email us.