New Online Project Management System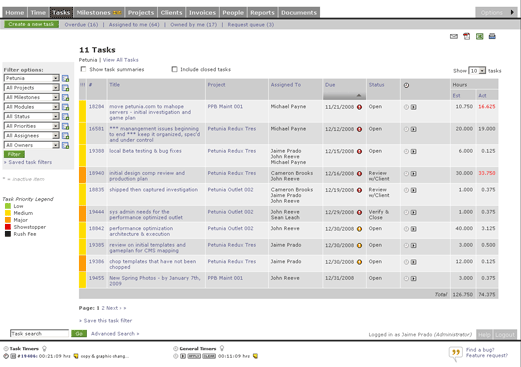 We are excited to announce that we are in the process of moving all active clients to our new online Project Management System. If we haven't contacted you yet to provide your log-in credentials, we will soon.
The PMS allows our clients to log in and review their projects and the status of tasks, make direct task assignments for a project and review work committed to the project.
The entire system is web-based and ties directly into our timekeeping and bookkeeping system, so what you see is exactly what we are working on and what you will be billed. You can't get much simpler.
We spend a lot of time organizing projects, determing dependencies and carefully creating the steps required to complete software engineering projects and deliver quality solutions. It is nice to be able to share this work, in real-time, with our clients.
For more information or to start your project with R7 Solutions, please contact us.