New Publisher's Letter from World Oil: Industry Outlook Expected to Improve
The publisher of World Oil, Ron Higgins, released his annual letter earlier this year and predicted significant improvement in the outlook for the industry.
Among the 2010 forecasts, Higgins expects to see US drilling activity grow by 14.9% over last year with total rig counts up 28% over 2009 and Canadian drilling to rise by 16% over 2009.
He also reports that Houston-based Groppe, Long & Littell predicts a 2010 average price of $80.50/bbl and an average price of $7.15/Mcf at Henry Hub for natural gas, although new domestic production could push that down to $6.50/Mcf.
Pemex (which is a GeoRoom EP evaluator company for versions 3.6 and upcoming version 4.0) plans 1,714 wells for 2010, up an amazing 80% from last year. Argentina and Venezuela are expected to see little change with Brazil increasing drilling by just 4.5%.
Western Europe is expected to hold steady or see a small decline in drilling.
Saudi Arabia cut drilling activity by 15% in 2009 as part of its production plans and is expected to have another planned decline of 17% in 2010. Iraq plans 180 new wells in 2010 and 250 annually thereafter, although, based on past experience, the numbers will probably be lower. Overall Middle East drilling activity is expected to increase by 4%.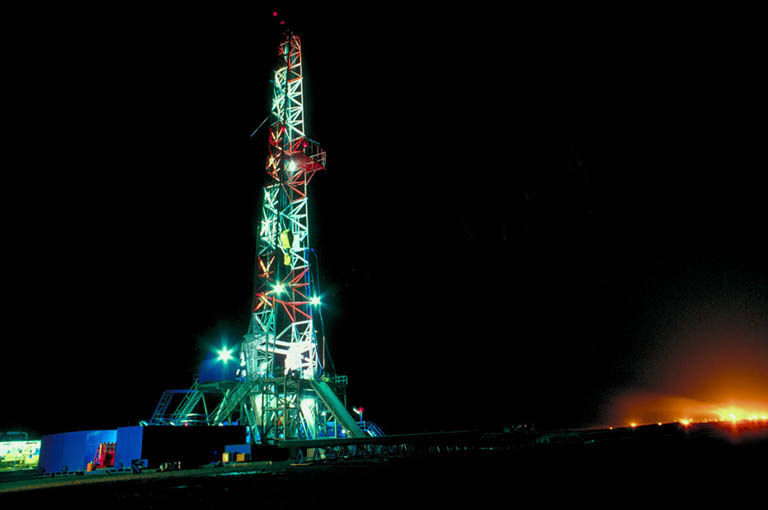 Africa is expected to see an overall 10% increase with Egypt and Nigeria making up much of the growth. Sabotage in Nigeria continues to be a significant problem. We should note that R7 Solutions is in discussions to begin developing and hosting a national land plat management system for Nigeria in late 2010.
China saw a 6% increase in wells in 2009 and is expected to be flat in 2010.
Of local interest to some of our Southwestern US regional clients, Texas is forecast to see an 11.4% increase in wells for a total of 10,967 and Oklahoma is expected to see a stunning 35.6% increase in 2010 for 2,298 total.
(You can see why we recently expanded from Houston to open a new regional office in Oklahoma City in 2009. Oklahoma, we are ready to provide the software and expertise to manage and optimize your rapidly growing exploration and drilling! Just drop us a line.)
For more information, download the complete publisher's letter [PDF – registration now required] or visit World Oil online from the Gulf Publishing Company to buy the annual 2010 forecast.