Newmark Homes Selects GeoRoom On Demand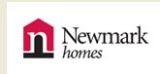 HOUSTON, TX, June 15, 2006 – Leading home-builder, Newmark Homes (Nasdaq: NHCH) has selected GeoRoom delivered on demand as their choice for real estate research, project management and workflow tool. Provided
The system will provide Newmark with a map-based real estate research and project management system with boundaries, roads, high resolution aerials, local land parcel data, school districts, waterways, hazards, and a wide variety of other map features while requiring the firm to purchase no additional hardware, software or specialized IT services to support the system.
Delivered over the web through a secure browser connection, GeoRoom on-demand allows the firm to complete basic research and due diligence much faster, bring consistency and effeciency to their real estate project management, and deliver a more professional and more competitive product.
About Newmark Homes
Newmark is a home builder headquartered in Sugar Land, Texas, that caters to homeowners looking to upgrade in Florida, North Carolina, Tennessee and Texas. In 2001, the company had $629.9 million in sales and $24.7 million in earnings.
About R7 Solutions
R7 Solutions develops and implements award-winning enterprise software for the energy, transportation, government and real estate industries. The company's flagship product is GeoRoom, the real-time web-based map and data integration suite. Founded in 2001, the company has unique expertise in geographic information systems, enterprise integration of geospatial data, document management and workflow systems. For more information, please contact R7 Solutions at 713.529.3300 or via e-mail.