R7 Solutions Announces GeoIntelis, Location-Aware Business Process Management System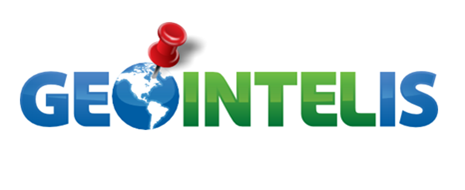 Houston, TX, July 1, 2008 – R7 Solutions announced today the availability for beta testing of its new online location-aware business process management system, GeoIntelis.
Designed as a Web 2.0 line-of-business application, GeoIntelis allows mid-market companies and corporate departments to build and host complete mapping and BPM systems for a fraction of the cost of traditional tools, while leveraging the hosted infrastructure and application design expertise of R7 Solutions.
"We built GeoIntelis to fill a specific niche that we don't see anyone else filling," said K. Lawrence Epperson, CEO of R7 Solutions.
"Larger companies gain a competitive advantage through the use of business process systems that enforce quality service, provide tremendous automation and efficiency gains, and that deliver accountability and transparency to daily operations," said Epperson.
"Typically, these systems cost hundreds of thousands of dollars, at least. Most mid-sized companies need the tools, but can't afford the price tag," said Epperson.
"GeoIntelis is designed to bring these powerful tools to the mid-market, on a hosted basis with low outlay of capital and an expandable, scalable model. You can start with one group of users, one department, or just one person, and measure how putting your business onto the web and onto a map impacts your efficiency. There's little to risk and a lot to gain," said Epperson.
In GeoIntelis, users can record a new opportunity, quote, order, dispatch ticket, incident or asset and then track that item through a multi-step workflow process, assigning or tracking locations on the map. Items and bookmarked locations can be organized into projects or folders, have attached documents, files or photos, and can be indexed and searched.
GeoIntelis is built 100% in ASP.NET, has a fully managed codebase, and has a framework for rapid application development to provide easy business process modeling and deployment.
GeoIntelis leverages the Microsoft Virtual Earth platform to provide economical high resolution aerial photography, road and boundary maps, addresses, 3D building models in urban environments, and a range of other data.
About R7 Solutions
R7 Solutions develops and implements award-winning enterprise software for the energy, transportation, government and real estate industries. The company's flagship product is GeoRoom, the real-time web-based map and data integration suite. Founded in 2001, the company has unique expertise in geographic information systems, enterprise integration of geospatial data, document management and workflow systems. For more information, please contact R7 Solutions at 713.529.3300 or via e-mail.