R7 Solutions Announces Support for Reporting Solution DBXtra

R7 Solutions has become one of two US distributors for DBXtra, an ad hoc reporting tool for database applications that allows end-users to design and deploy reports and charts without reliance on software developers.
This tool fulfills a long-standing need for a better and much easier end-user ad hoc reporting tool.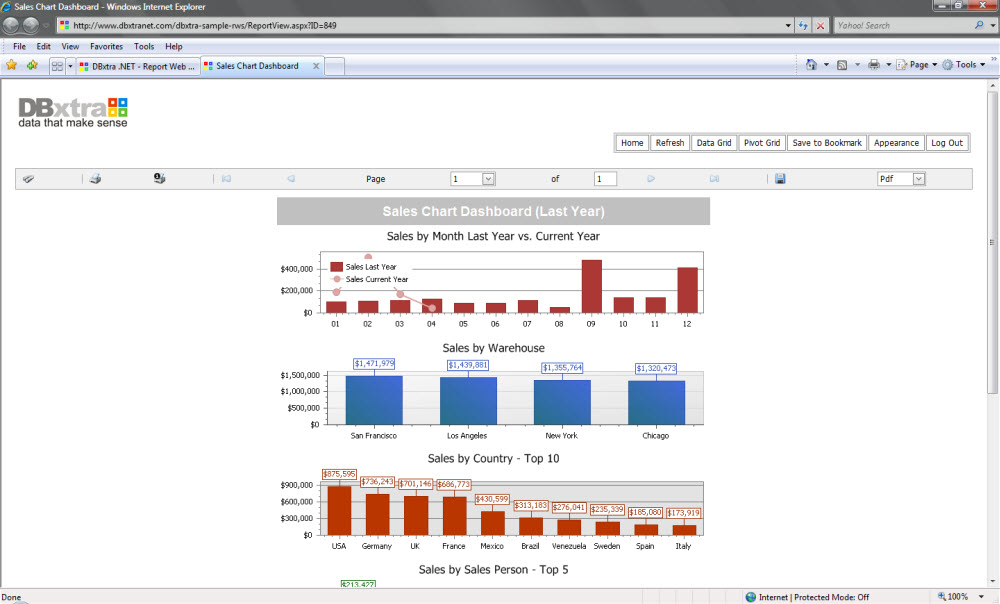 DBXtra is a client/server application that allows end-users to develop their own reports, charts and complex queries in desktop client software, similar in appearance to Microsoft Access.
The reports are then published directly back to the web application for other users to view.
R7 Solutions develops, deploys, hosts and manages web-based workflow systems for our clients. Some are based on GeoRoom and GeoIntelis, and some are entirely custom.
Client field agents put an enormous volume of data into these systems and need to get that data out and analyzed for executive and client reporting. We always develop a wide range of reports based on our clients' needs, but DBXtra takes this process a whole step further.
In addition to supporting the software, we have created a custom publishing solution around DBXtra to allow it to integrate directly with GeoRoom, GeoIntelis, or any ASP.NET workflow solution. This allows our clients to design and publish their own reports directly to the web application simply by dragging and dropping the report to a folder.
Our clients find this empowering and liberating. They can respond to client requests faster and more professionally, which helps their bottom line.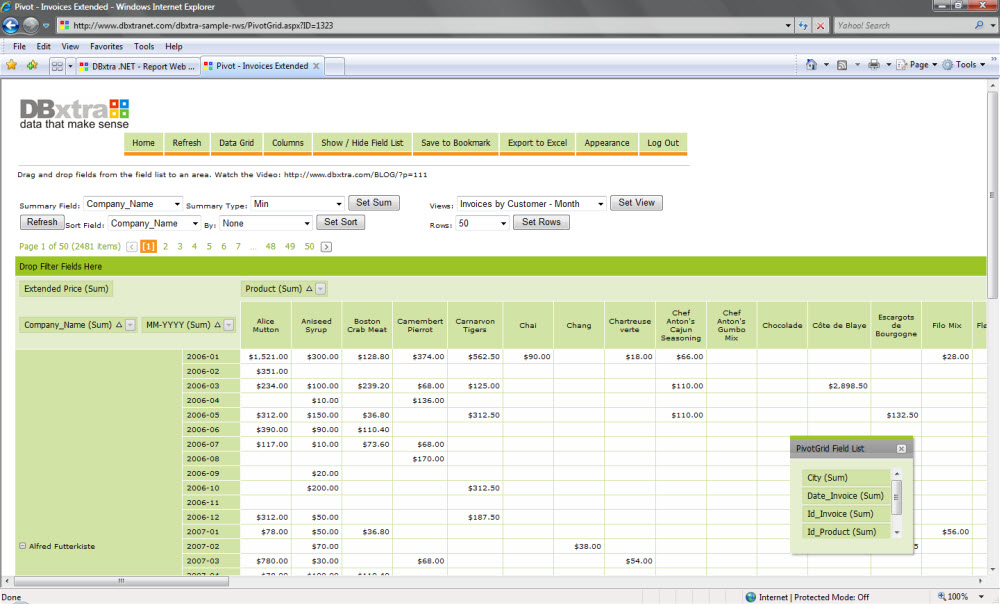 R7 Solutions has added the product to the company's technology catalog, available here. For more information on purchasing and deploying DBXtra, contact R7 Solutions.