R7 Solutions delivers intensive GIS training to BHP Billiton, world's third largest company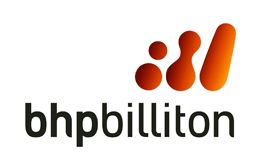 HOUSTON, TX, March 1, 2004 – R7 Solutions delivered a series of  intensive GIS software and methodology training sessions to BHP  Billiton, including review of different kinds of GIS data sources,  importing data, manipulating data and exporting data into a variety of  formats. The sessions were delivered as part of an overall modernization  and skills standardization project at the oil and gas company.
Delivered by an R7 Solutions consultant through a series of seminars with hands-on laboratory work integrated into the program, the training will allow BHP Billiton to better manage and service its own geospatial infrastructure, which in turn benefits the company's exploration and production operations.
BHP Billiton plc, incorporated in 1996, is a diversified natural  resources company. The Company operates nine customer sector groups  (CSGs): petroleum, aluminium, base metals (including uranium), diamonds  and specialty products, stainless steel materials, iron ore, manganese,  metallurgical coal and energy coal. During the fiscal year ended June  30, 2010 (fiscal 2010), the Company realized an annual production volume  of 158.56 million barrels of oil equivalent. During fiscal 2010, the  company produced 1.2 million tonnes of aluminium. It also produced 13.9  million tonnes of bauxite and 3.8 million tonnes of alumina.
About R7 Solutions
R7 Solutions develops and implements award-winning enterprise  software for the energy, transportation, government and real estate  industries. The company's flagship product is GeoRoom, the real-time  web-based map and data integration suite. Founded in 2001, the company  has unique expertise in geographic information systems, enterprise  integration of geospatial data, document management and workflow  systems. For more information, please contact R7 Solutions.