R7 Solutions, Inc. Open for Business: New company will provide IT for Energy, Real Estate and Government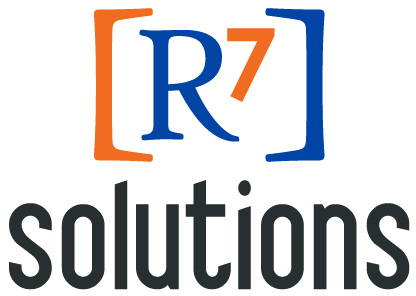 HOUSTON, TX, March 21, 2001 – This week saw the launch of R7 Solutions, Inc., an information technology consulting and solutions provider focused on bringing high quality consulting and advanced software products to the energy, utility, and real estate industries, and to local and federal government agencies.
The company, founded by a graduate of Rice University, brings together a variety of information technology and software development leaders. The company plans to provide software and consulting in the areas of geographic information systems, workflow process engineering and knowledge management, and enterprise integration, with special emphasis on creating flexible, cross-application frameworks.
The company is a member of the Microsoft Developer's Network and an ESRI Business Partner.
"R7 Solutions has endeavored to hire what we consider to be top one percent computer science and consulting talent in the US by utilizing our executives' close ties to Rice University here in Houston, Texas. We are focused on retaining quality employees here in the local business community and expect to be making exciting hiring, project and product announcements soon," said K. Lawrence Epperson, the new CEO of R7 Solutions.

"We are confident that a simple philosophy emphasizing the traditional business values of quality service, organic growth and hiring the best people will win out. We are going to work with Houston companies to bring new value to their existing corporate IT assets by making them accessible to real workers doing jobs in the field. We are going to make them map-friendly, and a part of the daily workflow processes. This is our mission," said Epperson.
About R7 Solutions
R7 Solutions develops and implements award-winning enterprise software for the energy, transportation, government and real estate industries. The company's flagship product is GeoRoom, the real-time web-based map and data integration suite. Founded in 2001, the company has unique expertise in geographic information systems, enterprise integration of geospatial data, document management and workflow systems. For more information, please contact R7 Solutions.