R7 Solutions Updates Nuclear "Blast Map" Application for Harvard University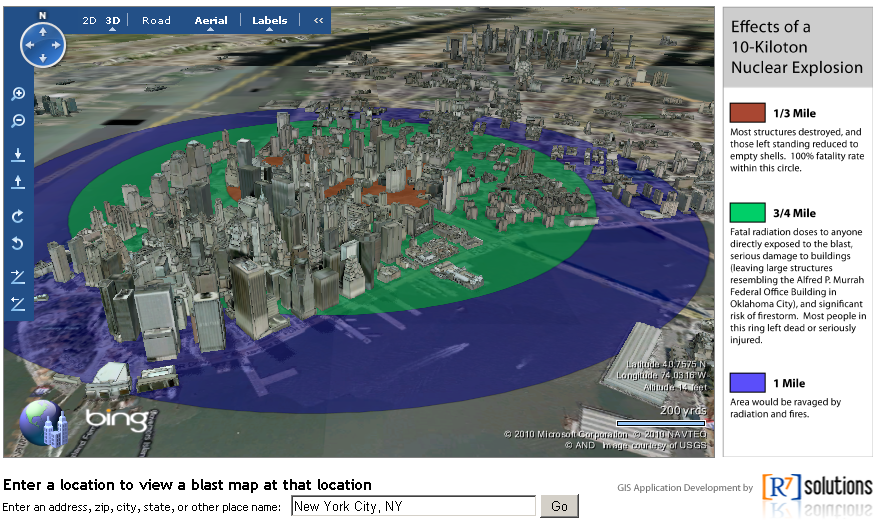 It is a scary job, but somebody has to do it: We developed and host the "Blast Map" nuclear terror simulation map for Harvard University.
First launched in 2004, we have now upgraded the application in 2010 to include 3D views and urban models from Microsoft Virtual Earth.
With the upgrade, you can now nuke cities in 3D.
Why? Because the problem of nuclear proliferation hasn't gone away, even while we are distracted by other national issues. The Blast Map helps to visualize and dramatize the potential risk from even a single loose nuke.
Designed and built in 2004 for Harvard University's Belfer Center for Science and International Affairs, the Blast Map system was released in association with the publication of Dr. Graham Allison's book, Nuclear Terrorism: The Ultimate Preventable Catastrophe.
The application has been featured on ABC News as well as referenced in a variety of popular and academic publications.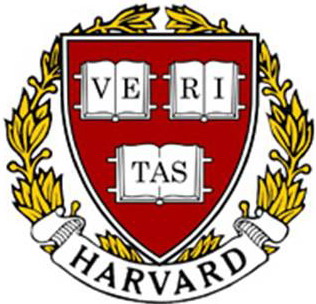 Dr. Allison is a founding dean of Harvard's John F. Kennedy School of Government, a former top Pentagon official, and one of America's leading scholars of nuclear strategy and national security.
Using the application, the public can explore the dramatic implications of low-yield nuclear weapons for US security. The website is www.NuclearTerror.org.
To use the 3D features, you must use Internet Explorer 8 and switch to 3D mode, which will prompt the download of the Bing Maps plug-in. All other features work in all browsers.
Need a visual or mapping application? Simple or complex, we can handle it. Drop us a line.