GIS Features

GeoIntelis provides a full range of typical GIS features, while keeping the tools and interface simple enough for non-technical front-line users.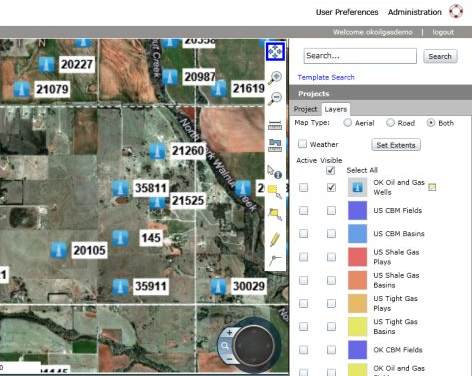 Because GeoIntelis is web-based, easy-to-use and affordable for entire departments, providing access to front-line users is an ideal way to make a quick impact on your operations.
GeoIntelis can be rolled out swiftly to a large number of users, a lot of data can be entered rapidly, and you can immediately begin to see maps and reports tracking your progress. Try doing that with a traditional client/server GIS!
There are no additional desktop licenses to buy and no additional server software to purchase, install and configure. You can start using GeoIntelis as your GIS immediately.
Because GeoIntelis can load shapefiles and KML files, and can read WMS and GeoRSS feeds, it stands as a flexible, complete solution for building up complex mapping environments. It can also connect to ArcSDE, PostGIS and MS SQL Server spatial tables.
All data stored natively in GeoIntelis is stored in MS SQL Server spatial tables, providing for high performance and reliability.