Coates Field Service Expands Client Services with GeoIntelis

We are delighted to welcome Coates Field Service as users of GeoIntelis. CFS is using GeoIntelis to perform rapid parcel counts and ownership reports on a complex multi-hundred-mile right-of-way project, the system provides CFS with a fast mapping and land data management solution.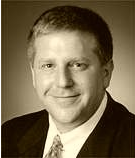 Thank you very much. You guys did a really good job with an unusual project brought to you in less than desirable circumstances. I really appreciate the good help.
– Joe Coates, President, Coates Field Service
About Coates Field Service:
Since 1950, Coates Field Service, Inc. has been exclusively in the business of land and right-of-way acquisition services. With headquarters in Oklahoma City, Oklahoma and offices in Houston, Texas; Tallahassee, Florida; Walnut Creek, California; Albany, New York; and British Columbia, Coates Field Service provides clients with a comprehensive suite of land and right-of-way acquisition services. Clients include communications companies, transit authorities, pipeline companies, and electric transmission utilities. The first land services company of its kind, Coates maintains a reputation for the highest standards of service and professionalism in the industry. For more information about Coates Field Service, call (405) 528-5676 or visit www.coatesfieldservice.com.