GeoIntelis for On Demand Mapping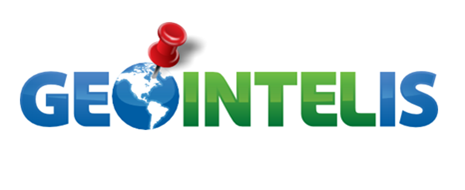 GeoIntelis provides the mapping, analysis and coordination tools of an enterprise-class GIS – at a tiny fraction of the cost and on a flat-fee monthly subscription.
Pre-loaded with extensive data, including land, oil and gas, pipeline, wind and solar resource data, GeoIntelis provides a simple, powerful solution for mapping and situational awareness.
GeoIntelis also provides web-based workflow for project management, document and file storage, and the ability to edit data instantly.
There is no software to buy, no servers to configure and no advanced training necessary.
Features
Research locations, review assets, bookmark favorite locations, areas and groups of parcels or other features
Attach documents, photos and forms to particular locations, projects or map features
Perform complex searches across multiple map layers (attribute data)
Load shapefiles (ESRI's map data format) to take advantage of existing data
Draw project areas on the map, mark and label locations, organize groups of points or areas
Load all data for a group of map features to review and sort in a data grid
Prepare reports, including a map, notes, photos or other data
Publish reports via e-mail, PDF or on-line via a unique URL
Data Packages
Land parcel data, including boundaries and county assessor data, where available (coverage constantly being added)
Access to DataQuick Land Reports for instant access to up-to-date ownership and mortgage data
Location and details of oil and gas wells throughout the US and the world
Oil and gas well production data for many wells throughout the US
Wind and solar energy resource survey data for the US and many other countries
High voltage electrical transmission grid locations in the US
Geological data, including the location of major gas shale formations and other formations
High quality aerial photography (provided by Microsoft Bing Maps)
Accurate road and highway maps, as well as extensive waterway, place name and other information
3D building models in some urban areas (provided by Microsoft Bing Maps)